Happy St. Patrick's Day!!!! I thought it would be appropriate to spotlight a "Green When Ripe" variety today called Michael Pollan. This variety was developed by Brad Gates at Wild Boar Farms, Napa, California from an odd-shaped mutant of Green Zebra. This variety was named after writer, journalist, and teacher, Michael Pollan, a man who has contributed greatly to our understanding and appreciation of plants, and by virtue of his contribution has enhanced the quality of all of our lives. It is green with yellow stripes with a weird pointed pear shape. The size ranges from 2.5 to 5 inches long. The flavor is similar to Green Zebra. The plants are indeterminate with regular leaves. I grew my plant in a 5 gallon bucket with a tomato cage for support. My plant was very prolific and I liked the refreshing flavor, it's sweet with a little tang. This variety is available at many seed vendors and it may be called Mint Julep.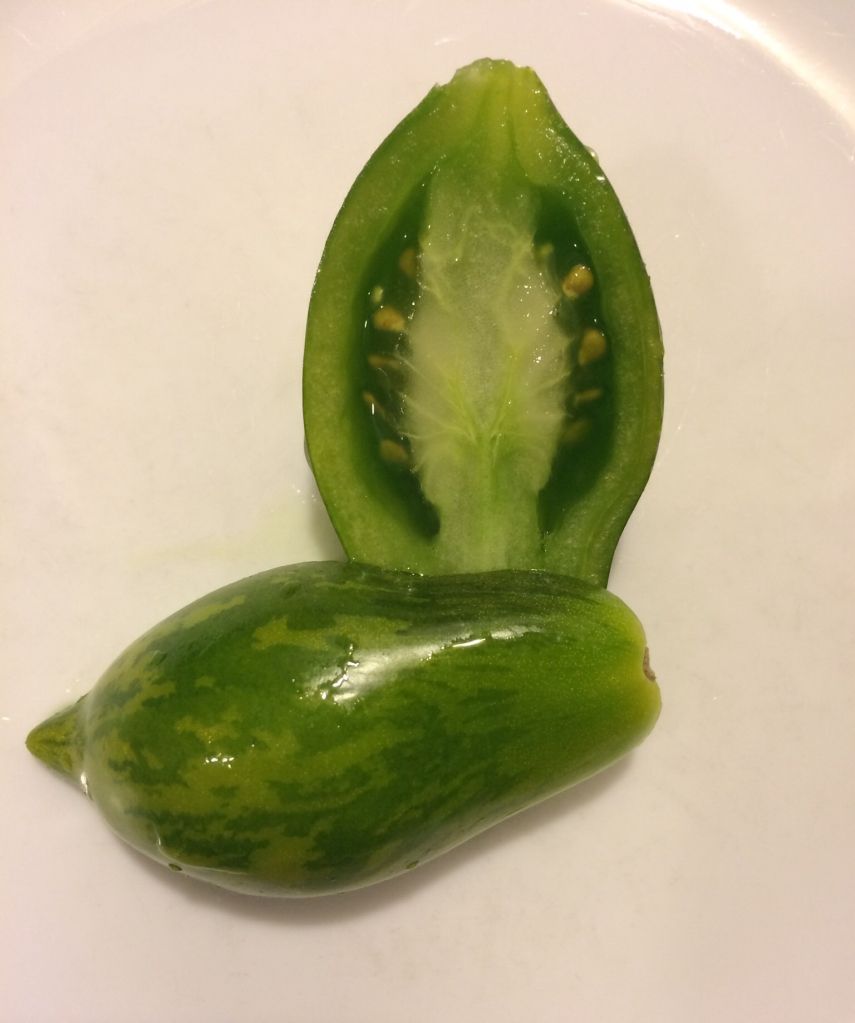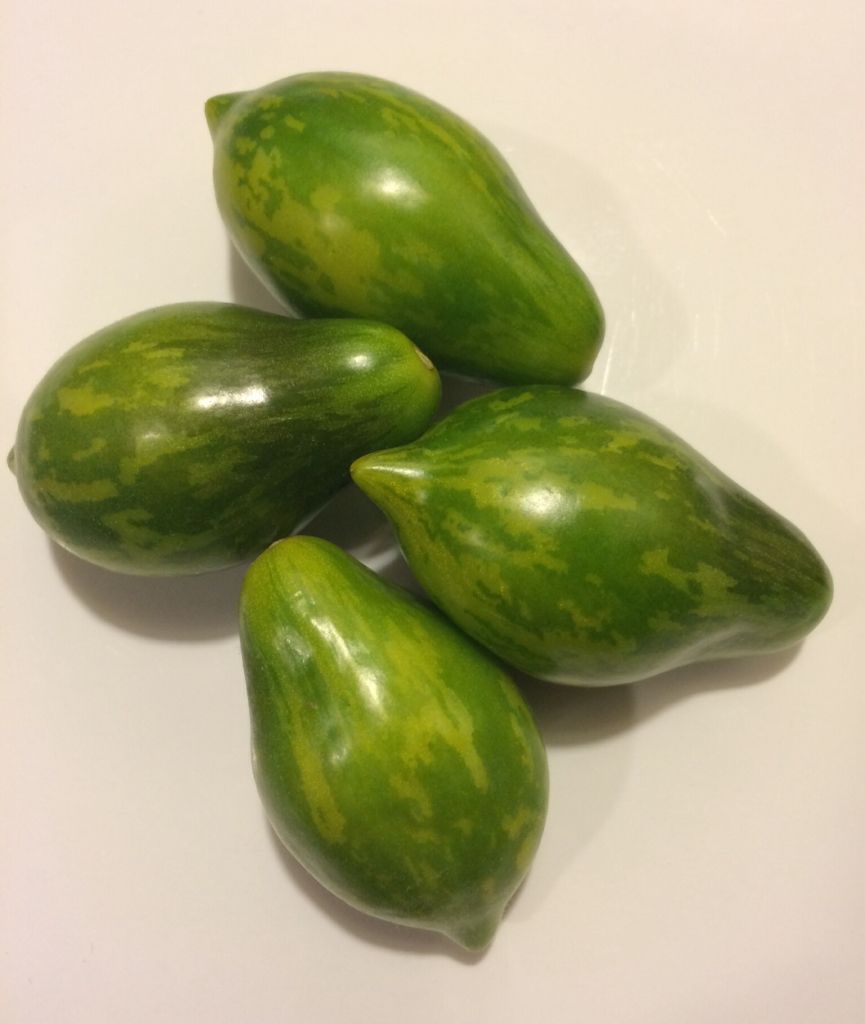 Thanks for taking a look at my Tomato Tuesday post!
Stop by next week to see which tomato variety I will be spotlighting from my 2014 garden.