Serendipity is a bicolored pink/yellow beefsteak tomato. They average around 7-14oz and have a very good sweet flavor. The plants are indeterminate with potato leaves. Serendipity is a natural cross of Earl's Faux and an unknown variety, selected and stabilized by Millard Murdock of East Flat Rock, North Carolina. It is a very pretty tomato as you can see in my pictures. I found that the longer they were on the vine the prettier the coloring.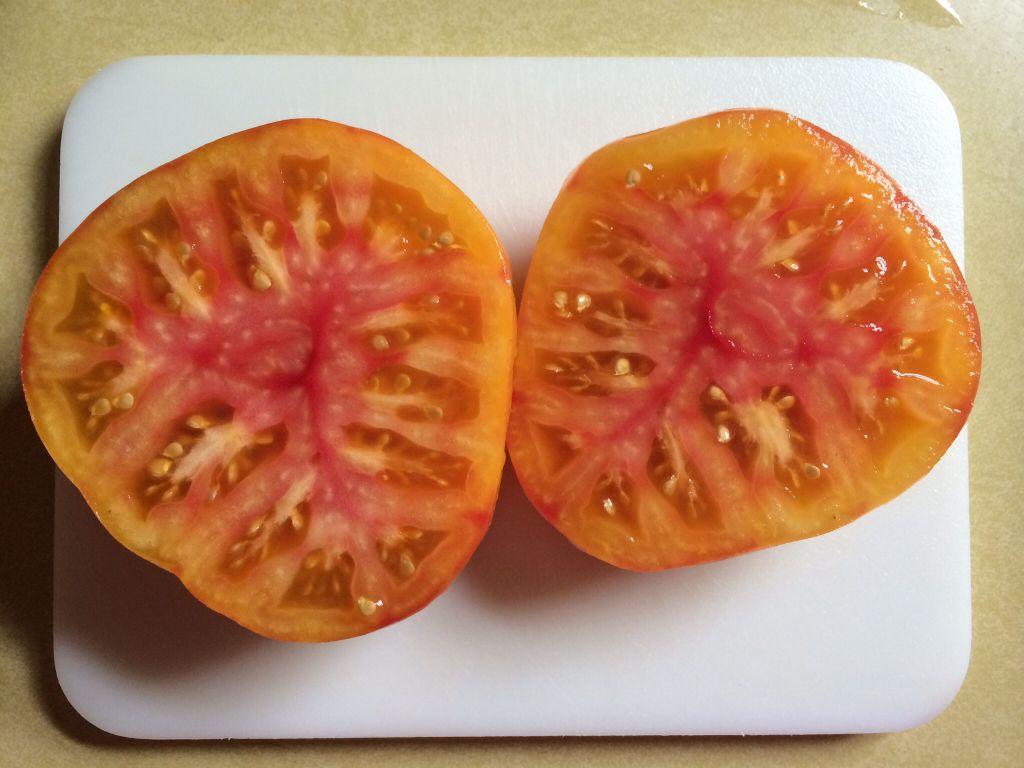 Thanks for stopping by and checking out my Tomato Tuesday post! Stop by next week
to see which variety I will be spotlighting from my 2014 growing season.