Here is another beauty I grew last year! This is Solar Flare, a creation made by Brad Gates. Solar Flare is a 6-10oz. red beefsteak with gold stripes. They are very meaty with a delicious sweet flavor. The plants are indeterminate with regular leaves. This variety was a result from a cross with Beauty King. My plant had great production and produced up until the first frost in mid October.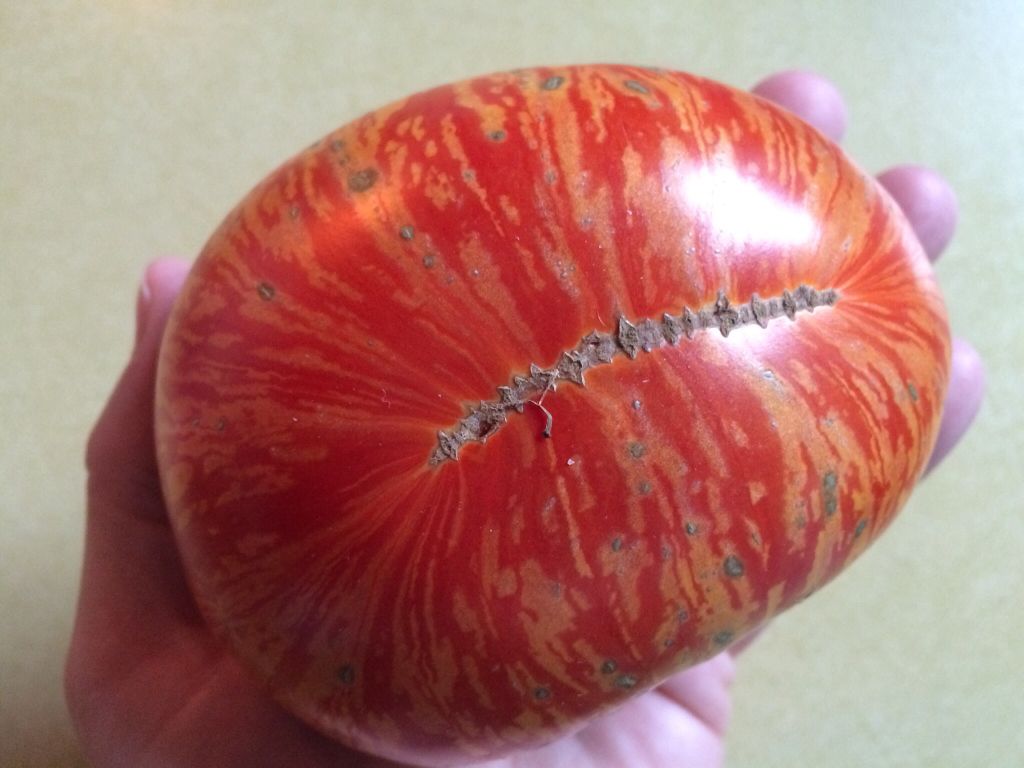 Thanks for taking a look at my Tomato Tuesday post!
Stop by next week to see which tomato variety I will be spotlighting from my 2014 garden.